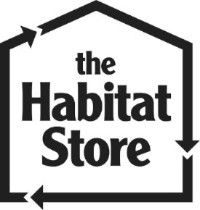 Building supplies, furniture and home décor at discount prices 
Proceeds benefit Habitat for Humanity of Greater Charlottesville
All donations are tax-deductible
---
What to expect when visiting the store.
SHOPPING: Wednesday-Saturday we are open for shopping from 10am - 5pm.
DONATION DROP-OFF'S: Tuesday - Saturday by appointment only from 10am - 4pm. Call 434-293-6331 to schedule your appointment. Donations will only be accepted in the loading dock area of the store. 
DONATION PICK UP'S: Tuesdays - Fridays and occasional Saturdays. The items must be staged for safe and easy access. We are limiting our entry into houses for your safety and ours. Please call 434-293-6331 to schedule a pick up. 
 
The Habitat Store is CLOSED Sunday and Monday.
The Online Store is open 24/7. Purchases can be picked up on the backside of the Store at the loading dock after coordinating a pick up date and time.
The Habitat Store accepts donations of building supplies, furniture and home décor. Find out more
The Habitat Store Markdown Wheel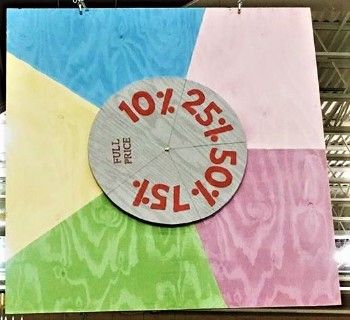 Many of our items have a colored price tag and at any given time, all but one color is discounted.
Every 2-4 weeks, the wheel turns and many of the items in the Store are even further discounted!