The Habitat Store will be closed on Monday, May 28th for Memorial Day. We will be back in the office at 10am on Tuesday, May 29th. 
The Habitat Store sells new and used
Building supplies, furniture and home décor at discount prices 
Proceeds benefit Habitat for Humanity of Greater Charlottesville
All donations are tax-deductible
The Habitat Store's New Markdown System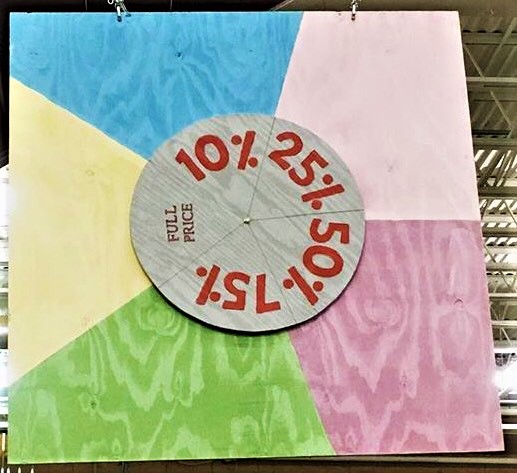 The Magical Markdown Wheel
The colored sections of the wheel correlate to different colored price tags on our sales floor. Every 2-3 weeks the wheel turns and all of the items in the Store take a deeper dive in discounts. Come shop at the Habitat Store to experience the discount excitement!